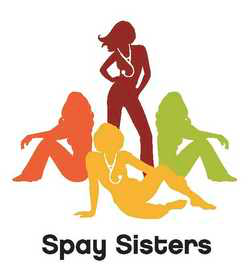 So we set off again to the Seychelles, well it wasn't really again because the whole team had changed except for Suzy, Jill and myself! It was a completely new adventure for the majority. The majority being, the 2 unknown Edinburgh University girls, Abby who had graduated last year and was now working for Goddards and Alice who received her exam results whilst on this trip and who will graduate later this year. Amita, someone I had been at Liverpool University with all those years ago and hadn't seen since. Chris, A MAN, a vet and the nephew of a generous SS sponsor. Cristina, an Italian and someone Jill had met many moons ago on another sterilising mission. Chloe, an 18yr old, whom I did actually know as she's a family friend and Alyson, who was from Dubai and an old friend of Suzy's. Lastly, Emma, who is French and who graduated last year from Toulouse.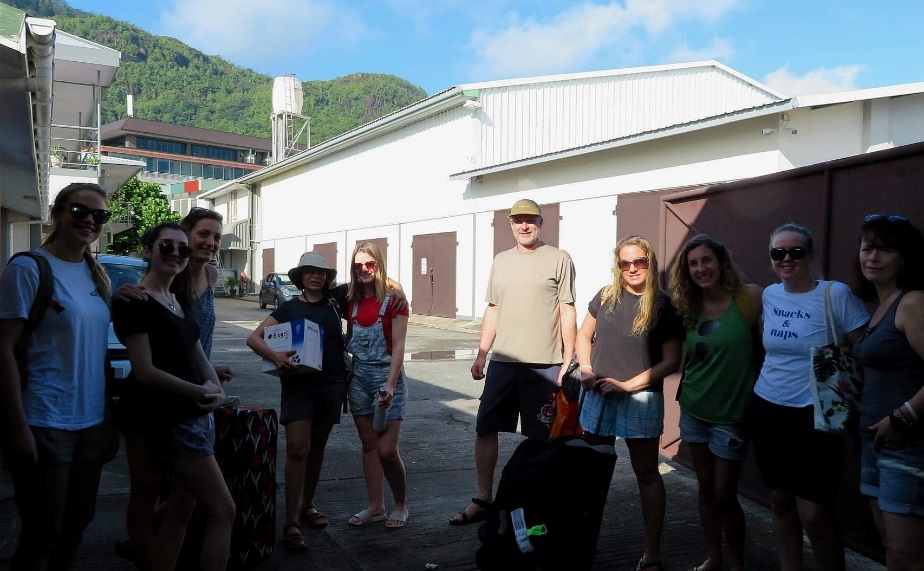 This year, therefore, it was not only a very mixed bag of cultures but also ages and even sexes. For the record, despite Chris volunteering to be called Christina for the holiday, this wasn't possible because we already had a Cristina in the group… And anyhow it wasn't necessary as he fitted in fine.
As always the travel arrangements are always tricky because people are flying from different airports with different bits of the equipment. We take all our anaesthetics and operating material with us. This year the only hiccup was Jill missing her connecting flight, passing a night in a 4* hotel and arriving a day late but full of energy after a comfortable night's sleep!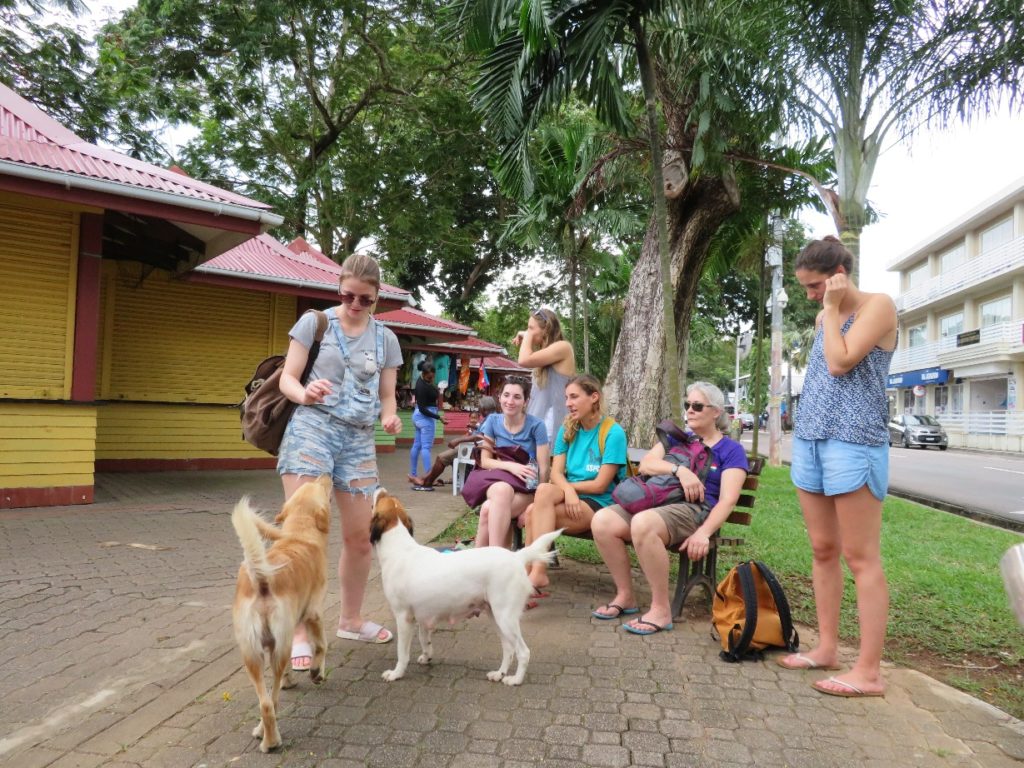 Arriving at all more or less the same time on Wednesday 15th, we got taken to Eden Island where we were split into 2 groups for accommodations purposes. It is obviously hard for me to write about their accommodation as I stayed in ours, which was the best as we were hosted by Johann and Marlene. After the initial anxiety of worrying about staying with these wonderful people in their wonderful house and upsetting their normal routines, it became apparent that they were sincerely happy to be hosting us, in the beginning, middle and end of our stay. Though the size of the G and T's did increase and Jill and I giggled that that was the effect we were having on them!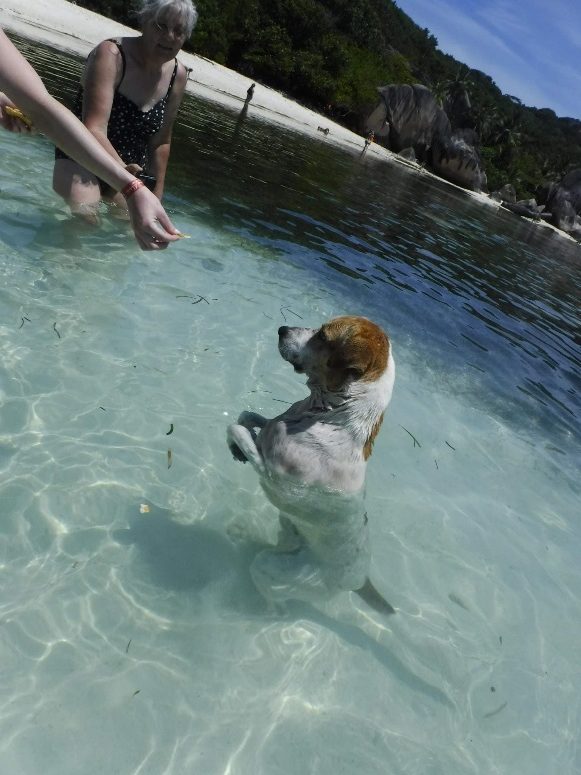 So up bright and early the next morning with everybody carrying their personal worries. Amita, who is a dream bed partner, such a change from my husband, is working for the home office ensuring the wellbeing of the laboratory animals. She was anxious because she hadn't done any surgery for years. The newbies were anxious because they couldn't operate and Chloe was anxious because she didn't know what to do or if she would be able to do what she was asked, whatever that could or would be ;). Cristina, tried to put us more at ease with her yoga moves!

Because it was the 2nd year for the SSPCA and the island locals, they knew exactly what to expect and what was needed. So as an organiser, I was delighted to see they (Jimmy, James and now Mohammed Ali – who as an aside, was from Bangladesh and whom we voted `Best Helper Ever´) had already got our tables, concrete blocks, black plastic bags and heaps of tape ready. However, for us, the first few days were pretty intense, with one day rolling into another, punctuated with stops for food. Emma, Alice and Abby getting used to their instruments and familiar with the sight of blood.

Our protocol involves giving the animals an injection of ivermectin, to hopefully eradicate some of the internal and external parasites (there is new evidence to suggest Ivermectin eradicates piroplasmosis) however, this injection is at the time of operating and not before. Chris observed and we agreed, that the older the animal the more it bled. This for an experienced vet is not too worrying as you are sure of your technique, however for our younger members, already anxious about the tightness of their knots, it really can be quite distressing.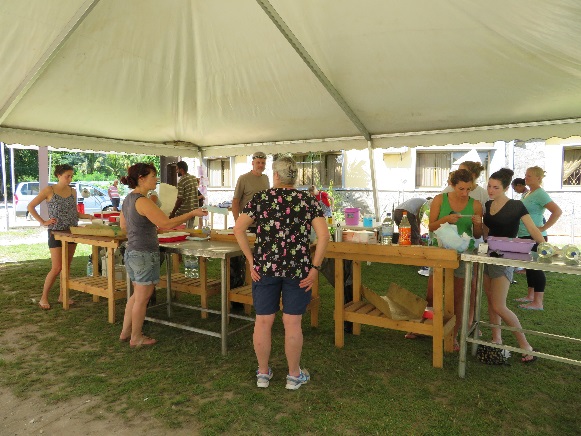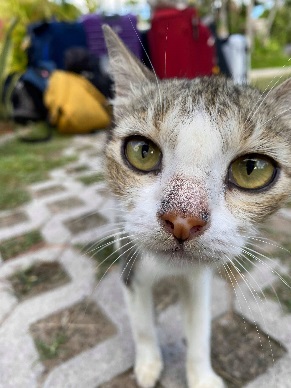 So that was the vet's now onto the wonderfully dedicated nurses. Suzy (as ever) bossed everybody about but was phenomenal in remembering what she had given to which animal and when, despite the general public all around her and later humouring us with her anecdotes. 'Imagine, I had just knocked the dog out, when the owner said ' is it the same as last year, because my dog was fine afterwards!!' So I said 'Operation One time no more' and waited till it woke up to send it home again'. Alyson and Chloe made a good team, with Alyson showing Chloe what was expected of her on her post-op observation of the animals and also on the ease with which cat's testicles can be removed!
By day 3 or was it 4, we were all more relaxed and able to enjoy or not Alice's playlists. The only thing we were missing was the sun as though it shone during the day for some reason we were jinxed as no sooner did we finish work around 3.30 to 4pm, it started to rain. We were also better able to appreciate the scenery as we were operating in new areas almost daily, from Plaisance, St Louis and Bel Ombre being the ones I remember.
So the sunbathers had to simply swim in the sea, in the rain, which is wild as the sea is so warm. Suzy had also kindly organised for some of the group to go off horse riding with they enjoyed. Another flaw in this years organisation, was our time off, finding ourselves working 9 days straight, without a break, which for all of us was a struggle and not to be repeated. A distraction in the latter half of this stint was an invitation to dinner at the British High Commission, which was very appreciated.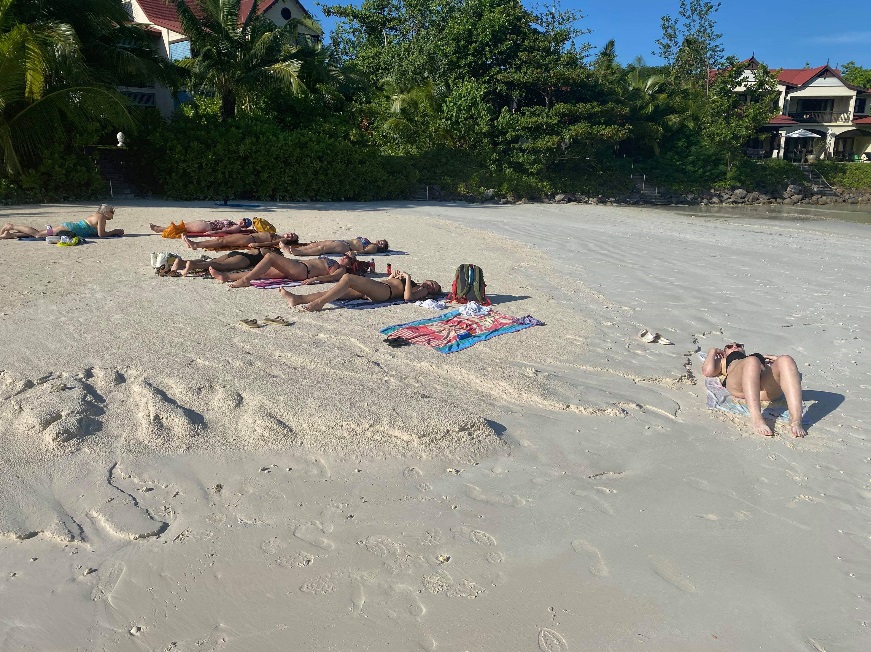 Finally, a day off and we all went to Praslin and learnt about the Coco de Mer and tried a bit of sunbathing but yet again it rained. Our trip was finally coming to an end with a last operating day on Praslin. Amita had re-found her surgical hands and in true contrast, Chris's hands were quite torn and infected following suture material tears. We had had a few upsets, but that is all part of being a vet and as we finished on a count of 993, Cristina kindly said she would accompany Maria to the SSPCA shelter, the day after we left to allow us to claim 1000 dogs and cats sterilised on our trip.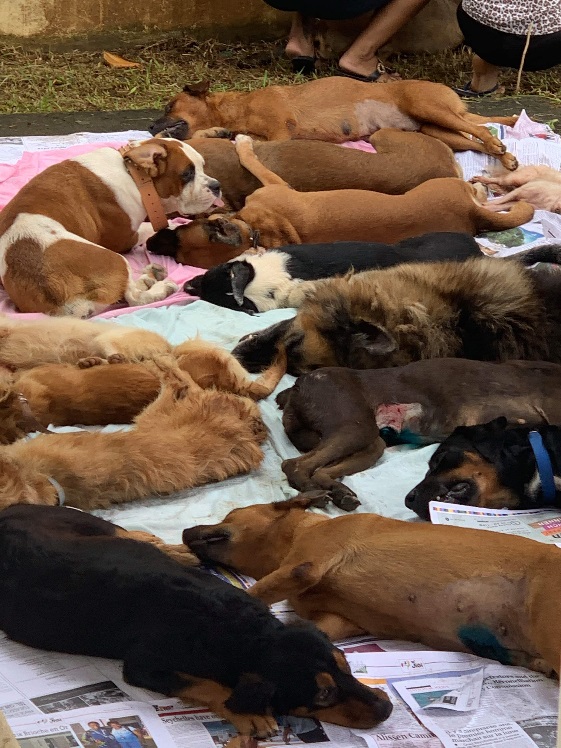 As a parting gift before we all headed back home, the Minister of Agriculture welcomed us into his office and offered us framed paintings by a local artist. Jill, I hope you like yours? She had already left. He invited us again, to thoroughly complete this mission, we need to go for another 2 or 3 years. So from 2021 SS is going to be doing 2 trips, 1 to the Seychelles and 1 somewhere else…. let's see…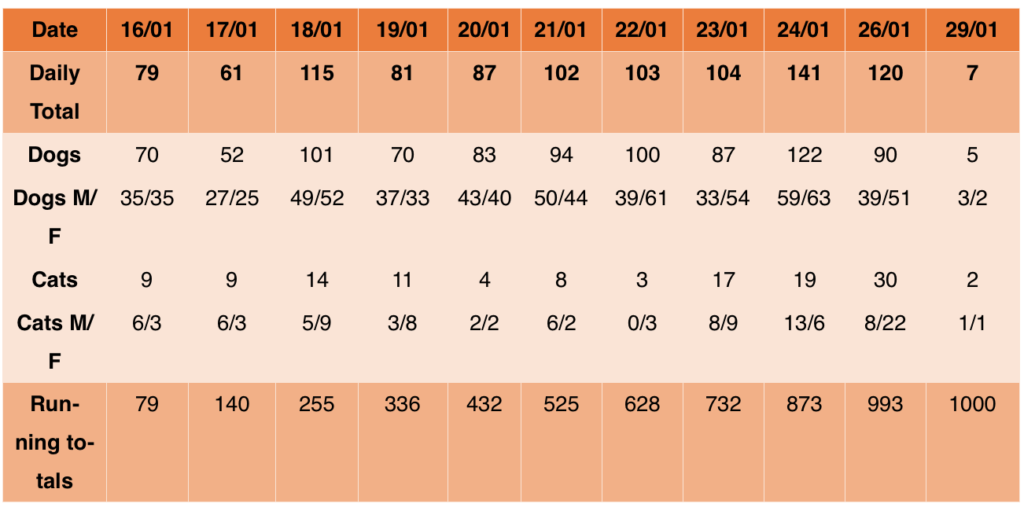 In summary 460 female dogs and 68 female cats were neutered preventing an awful lot of unwanted babies in the future.
Our anaesthetic protocol was medetomidine, butorphanol and zoletil for the dogs, and for the cats we used ketamine, instead of the zoletil, ensuring they woke up quicker. We routinely gave shotapen, a long-acting penicillin injection and used meloxidor as our NSAID. Every animal (excluding anything resembling a border collie) was given an Ivermectin injection. Due to having had FB donations for new clamps earlier in the year, our surgical equipment was fine. Though we needed to borrow Jill's clamps for special surgeries!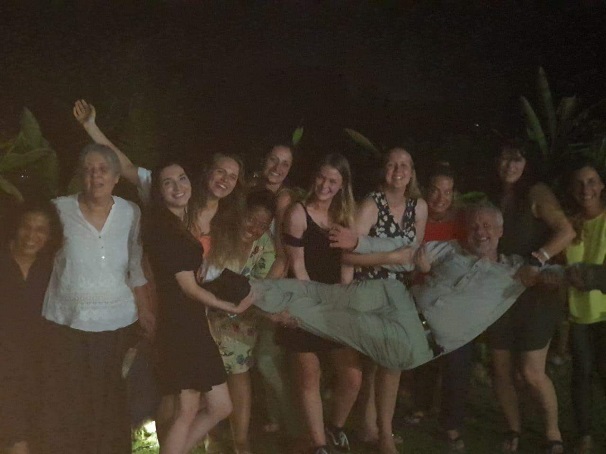 So in conclusion, adding to our suitcases next time we are going to take some staple guns, for dogs managing to open their wounds and some small weighing scales for animals below 10kg's as anaesthetics on these are difficult.
And finally an enormous thanks to SSPCA and especially their mascot Maria for all your support and manpower!!